As your union, we want to be there when you need us most.
While you deal with the increased stressors of the COVID-19 pandemic, short staffing, burnout and countless other issues, we know many health and community care workers are not able to get the help they need.
As we continued to see employers fail to address this increasing crisis, the SEIU Healthcare officers and executive board took immediate action to create the Member Assistance Program. After several months designing this program, it is now available to all SEIU Healthcare members.
1 in 2 Canadians over the age of 40 have – or have had – a mental illness, and those who suffer from mental illness are twice as likely to struggle with substance abuse. Mental health and addiction are struggles for many healthcare workers across Ontario.
For SEIU Healthcare members who do not have an extended health benefits plan that includes coverage for addiction services through their employer, we will cover the entire cost. For those with partial coverage through extended health benefits, we will cover the difference.
While Newgate 180 is located in the Ottawa area, members from all over Ontario can use their services and transportation to and from the facility will be provided.
Need Help? Contact Our Member Service Centre
If you are struggling with addiction or want more information on how we can help, call your Member Service Centre at 1-877-672-7348.
All calls and information will be kept confidential.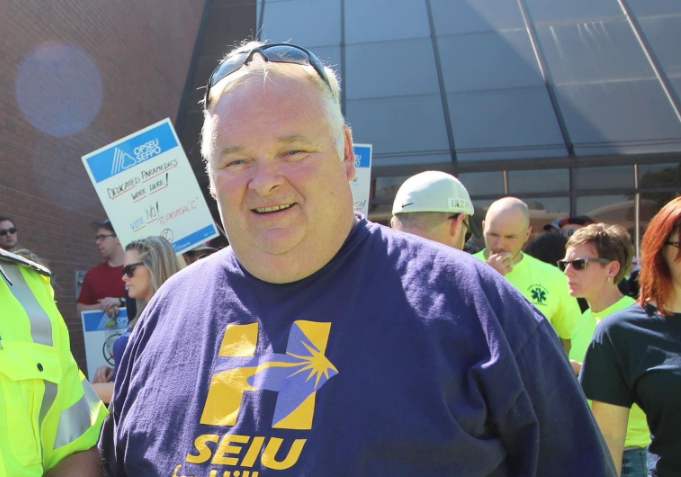 SEIU Healthcare Executive Board Member and paramedic Chris Stolte passed away suddenly on January 6, 2023, at the age of 58. Throughout his career, Chris was a strong advocate for not only paramedics, but all healthcare workers, especially those struggling with mental health and post traumatic stress disorder.
Chris was proud to be one of the leaders in creating the Member Assistance Program, and his work will now help many members long after his passing. We will be forever grateful for his work in supporting our membership.
Located in the Ottawa area, Newgate 180 has been one of Canada's leading and most respected drug, alcohol and gambling addiction rehabilitation centres for over 40 years.
Their experienced, certified staff create individualized treatment programs. Since 1975, Newgate 180 has successfully treated more than 4,000 clients.
You can find more information on their website: https://newgate180.com