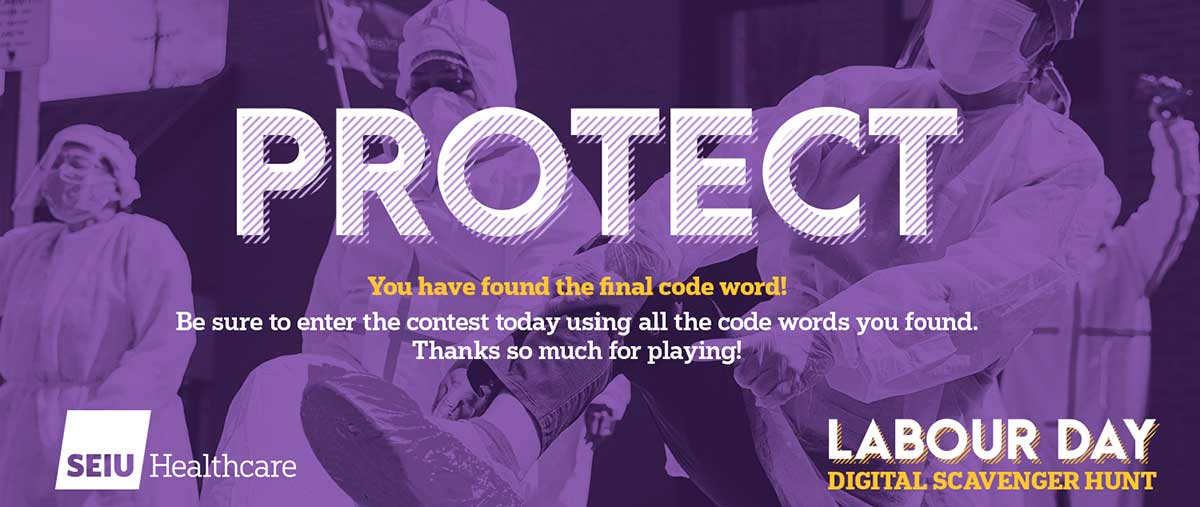 Congratulations! You spotted the fourth Labour Day Digital Scavenger Hunt code: Protect
Entry forms for this contest will be posted on our website and emailed to everyone registered on Friday, September 3, 2021.
Make sure to keep searching for code words all week long on our SEIU Mobile app, Instagram, emails, and our website. Make sure to follow these accounts and update your contact information so you can always stay connected with your union!
Make sure to visit www.seiuhealthcare.ca/labourday2021 to register your email, and also find out about exciting Labour Day events coming up in your community.
Need help finding the other code words? Follow us on these platforms:
Facebook: http://www.facebook.com/seiuhealthcarecanada (make sure to click the "like" button on the page!)
Instagram: http://www.instagram.com/seiuhealthcare (don't forget to follow us!)
Website: http://localhost/seiu
SEIU Mobile App: http://localhost/seiu/app